Exact Calibration, Inc. was founded in 2001 by a former Hexagon Metrology™/ Leitz  Wetzlar Germany/ Brown& Sharpe® employee with a mission to provide a specialized, affordable and more customer oriented Coordinate Measuring Machine (CMM) service.
Located in San Diego, CA, Exact Calibration offers nationwide Coordinate Measuring Machine (CMM) calibration services for the Hexagon M.I.™, formerly Hexagon Metrology™ LEITZ  CMM brand and local calibration  services for the Hexagon M.I./Metrology™ Brown & Sharpe™/DEA brand.
---
What Sets Exact Calibration Apart from other CMM Service Companies?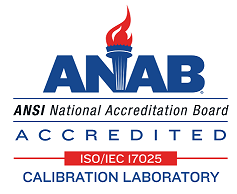 ISO 17025* Accreditation through ANAB

®

Most flexible Service Options/Scheduling

Over 25 years of CMM Experience

Extremely Competitive Pricing

99% Customer Satisfaction Rate 

CMM Calibration Guarantee
---
We not only offer extremely competitive service rates and an exceptional customer service, but also an unmatched flexibility to work around your production schedule by offering our CMM calibration services during 2nd or even 3rd shift, at no additional cost, minimizing or even eliminating any downtime of your measuring system during the re- certification/ calibration process. No other CMM service company offers such flexible services, at no additional cost.
---
---
Integrity – Experience – Service Guarantee = Peace of Mind    
Our service engineers have previously worked at the OEM factory Leitz Wetzlar/ Germany, Brown and Sharpe USA, and Hexagon Metrology.
Every service engineer has 25 or more years of CMM experience, and an in depth knowledge of CMM calibrations,  including CMM error mapping. Our CMM certification and calibration services are fully guaranteed, so your company can't lose giving us a try.
---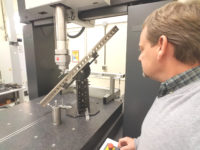 Satisfied customers include Boeing, Caterpillar, DOE, DOD, Emerson Climate, General Motors Corporation, Magna, GKN Aerospace, ATC Leistritz, Mazak, Solar Turbines and others.

* ISO/IEC 17025 "General requirements for the competence of testing and calibration laboratories"
---
2001-2019 Exact Calibration Inc. All rights reserved. Exact Calibration is NOT an affiliate of the HxGN™/Hexagon Manufacturing
Intelligence™/Hexagon Metrology™ Group. Brown & Sharpe, Leitz, DEA, PC-DMIS and Quindos names and logos are trademarks
or registered trademarks of their respective holders
---